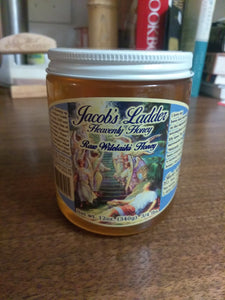 Also in-bound for Summer 2019 - Hawaiian Christmas Berry Wilelaiki Honey
So, I got an e-mail out of the blue a couple weeks back from another bee keeper from the Keauhou Farmer's Market on the Big Island.  This keeper, Jacob, is a fellow market vendor of one of our channel partners, Tai Shan Farms.  Taking care of your business partners (or just people in general) really pays off.  Tai Shan referred Jacob to me to see if we might be able to distribute his product also (you know I said 'yes').
Just in case you are wondering, this is going to be a brand new product.  'New how?' you ask - Hey Honey is going to be bottling it - under the 'Hey Honey' brand. So keep your eye's peeled.  
To give you a little background, Wilelaiki or 'Christmas Berry' tree is native to a number of South American countries.  It was brought over to Hawaii and is consider a noxious, invasive weed.  If it is growing in your yard, don't cut it down and burn it as it will release an airborne irritant and is said to have a 'mace-like' effect.  That said, bees love the flower.  The honey has a mild spicy bite to it with a calm caramel base flavor.  
Sound good? Come get some....
---